click here to play "Jerusalem"
Here are some pictures from a recent vacation I took.
Click on the photos will lead to my first webpage with more photos and information on that country.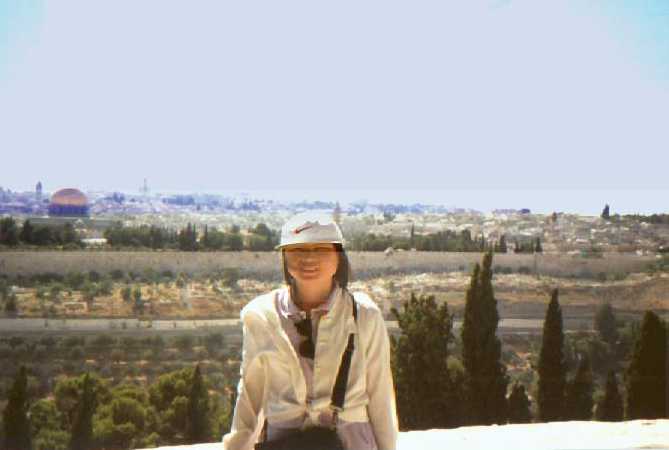 Here I'll describe this picture from my vacation, including information such as where and when it was taken, and what memories it brings back.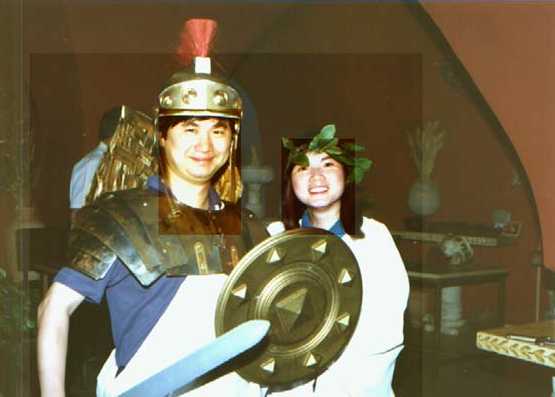 In Israel, a famous Roman restaurant; but the food is...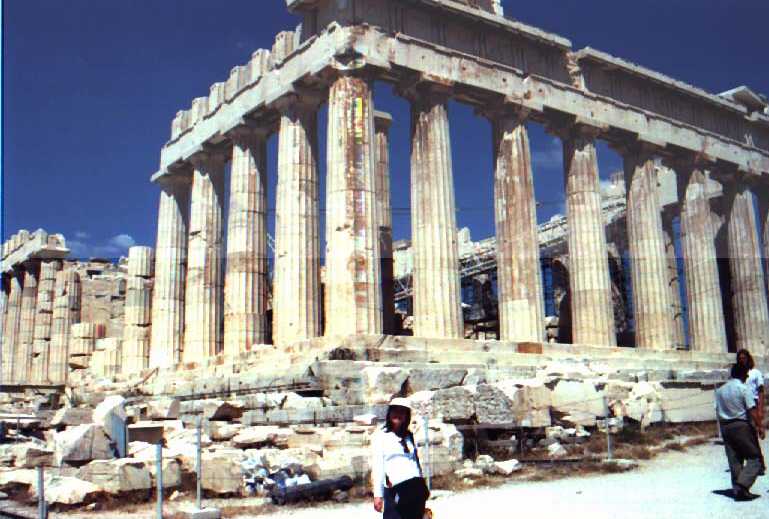 The Parthenon on the acropolis (means "city on high") in Athen. It is built of Pendelic marble in the Doric Style (small round top and more simple in style). It took 15 years to build (447 - 432 B.C.). It is the temple of the virgin (in Greek "parthena" ) Athena (their goddess).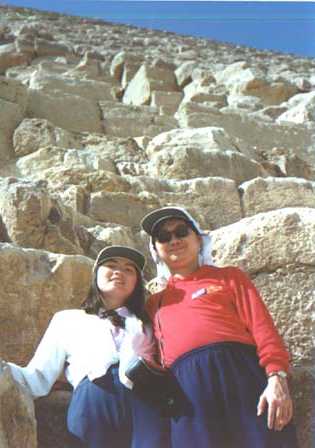 From the hugh rocks you can tell! It is the Egyptian Pyramid!