Do you have comments or questions on our organization? Would you like to become a supporter? Please get in touch!

Just click this address to send us e-mail: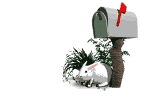 Or you can reach us at our mailing address:
Human Development and Community Services
P.O. Box 8975 EPC 1461 Kathmandu, Nepal.
Or you can give us a call at 541164 or 541299
Fax: 540104

Related Links

In this area, we might include links to other web sites that have been co-operated with us or related to us.