We are Philip and Enid - a happy couple!
We live in Hong Kong.
The following photo is from our honeymoon to Kota Kinabulu (the city of Holy Mountain), Seba, Malaysia.
This is in the special park of this mountain (highest in SouthEast Asia).
I might also include some information about my personal history: where I grew up, where I went to school, various places I've lived. If I have one, I'll include a picture of myself engaging in an activity I enjoy, such as a sport or hobby.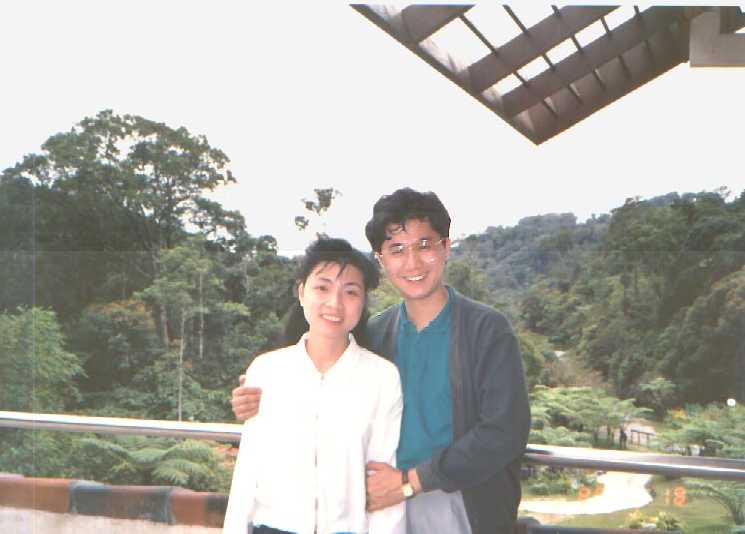 Blessing from God: An extremely good wife for me.